Qi Gong Instructor Training Level 2 Certification
Online Via Zoom
Qi Gong Instructor Course (Online Course): May 7, 8, 9, 15, 16
May 7, 8, 9, (Thursday – Saturday) from 1pm to 5pm
May 15 (Friday) from 1pm to 5pm,
May 16 (Saturday) from 1pm to 3pm.
The total hours are the same, but more days with less time on each day, and more relaxed.
Students will be learning interactively at home during the listed times, and will need:
1. A computer which has both audio and video, download the free APP: zoom.us;
2. Participants will receive two emails with links: a test link and the class link.
3. Handouts will be sent by email.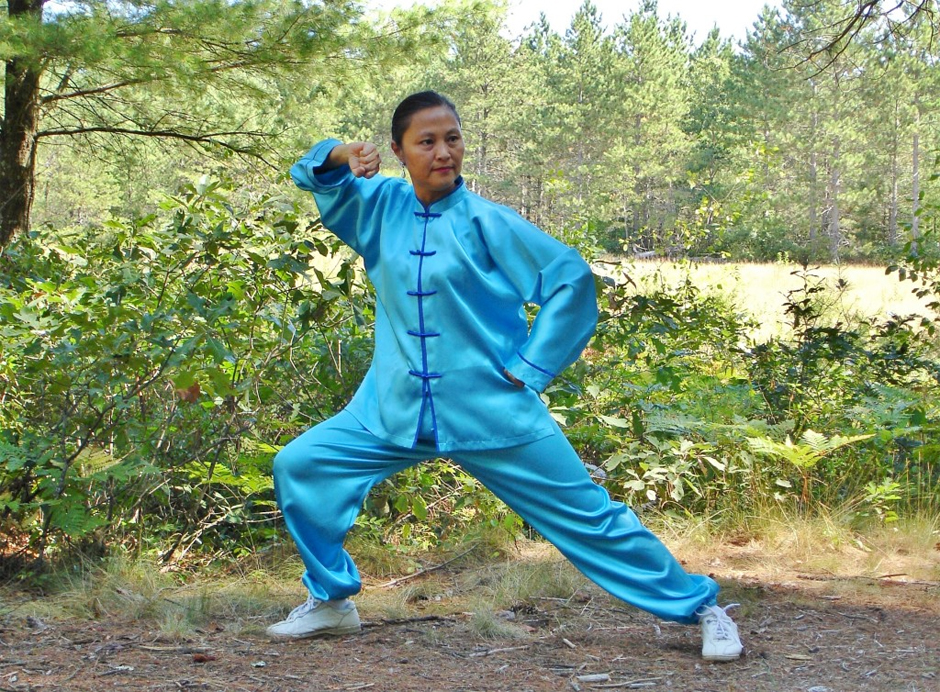 ---
Course Prequisite
This course is for students who took Qi Gong Instructor Training 1. If you feel you are qualified to take this course, please Contact Us.
---
Qi Gong Instructor Training Level 2 Course Overview
The body's meridian system, meridians and collaterals in the body and their travel direction important acupressure points along with their function and location.
The five elements, their function and relation
In-depth learning of Therapeutic Qi Gong
Natural methods for self healing and enhancing brain power which can be used for everything
Advanced Qi Gong techniques to assist in healing of ailments including emotional and physical
Hands on healing techniques (acupressure) to help students healing, and acute injuries
Teaching techniques to help keep your students coming back
Specific Qi Gong movements to help prevent brain aging and memory loss in adults and senior citizens, as well as assist healing and prevent illness
---
Qi Gong Instructor Training Level 2 Registration
Register Early…
to ensure you get into the program.
May 2020
Course Fee $475
To Register Call 617.877.0272 or
via PayPal
Cancellations made beyond 5 days will qualify for a full refund less a 10% administration fee plus credit card charges if applicable. Refunds cannot be made for withdrawals initiated within 5 days of the scheduled course /workshop. However, we will provide a FULL credit towards any Chinese Medicine for Health course/workshop within one year. If you use your credit within the year for another workshop and cancel, or do not attend there is no further refund, or credit. If you do not attend, or leave once a course/workshop starts, there is no refund or credit If we need to cancel a course/workshop your deposit will be refunded in full or credited to another course/workshop. Please allow up to two weeks for the refund to be processed.