SORRY SOLD OUT

Qi Gong Instructor Training Level 1 Course
Qigong Teacher Certification
February 1 – February 3, 2020
Saturday – Monday: 9am – 4pm each day
Training Location
1214 Fraser Pine Blvd., Sarasota, Florida
If You Can't Make This Program, A Home Study Course is Available. Learn More.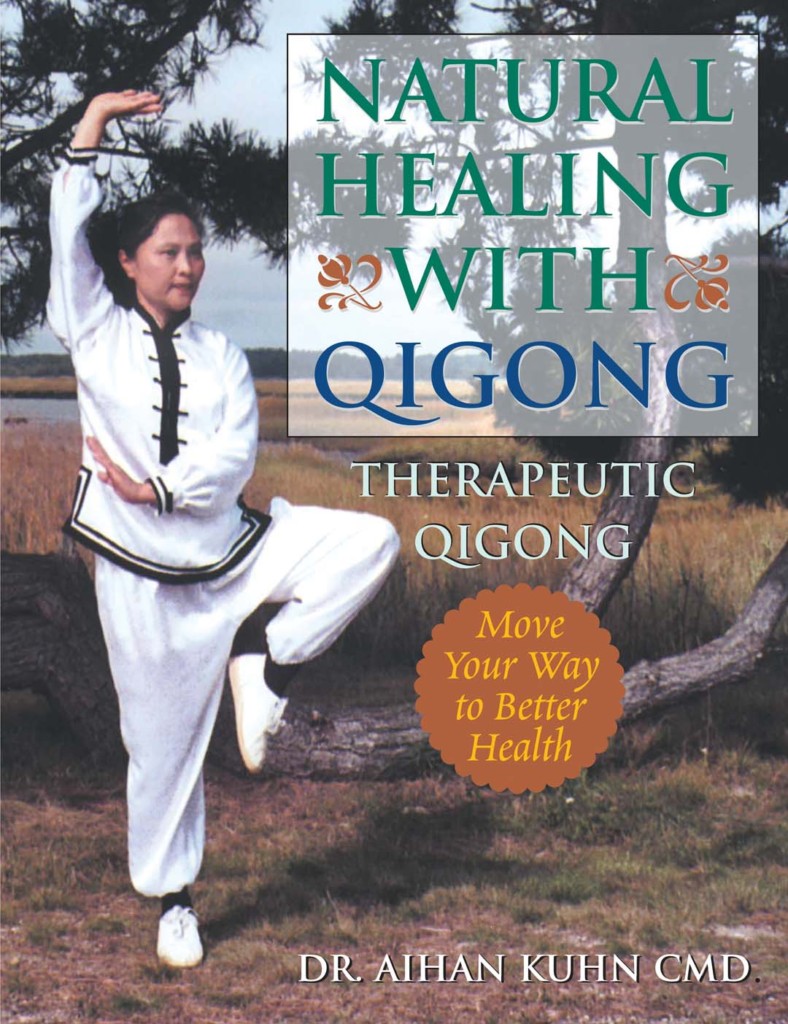 At this Qi Gong Instructor Training Course, you will learn directly from Dr. Kuhn a Master Qi Gong Practitioner and Author of the Award-Winning Book "Natural Healing with QiGong."
Dr. Aihan Kuhn was a practicing physician in China before coming to America. A 1982 graduate of Hunan Medical University, she has been practicing Natural Healing in the United States since 1992.
Qigong has also been called "Chinese Yoga." It increases the body's energy through gentle stretching and correct breathing. Qigong is a self-therapy often prescribed as a remedy by Chinese Doctors.
It is proven to relieve many ailments: back pain, neck and shoulder problems, cardiac ailments, low energy, immune function, GI problems, muscle stiffness, arthritic complaints and many other difficulties. Qi Gong also improves your posture!
Qigong will lengthen your days, improve the quality of your life, happiness and health.
---
Recommended Participants
Dr. Kuhn's Therapeutic Qi Gong Instructor Certification is ideal for individuals who wish to lead Qigong practice or offer classes at Wellness Centers, Hospitals, YMCAs, community recreation centers, senior center programs, churches, assistant living facilities, Adult Education programs, Yoga studios, martial art schools, corporate settings, or to offer private lessons. This training is also recommended for personal healing.
"Dr. Kuhn, I can't begin to thank you enough for your wisdom, your hospitality, and your friendship! This weekend was so special to me and I truly appreciate everything that you have taught me. I genuinely feel empowered and inspired by your teachings. I really look forward to working with you again….and again! Many thanks my friend."
---
Qi Gong Instructor Training Certification Course Overview
The Fundamentals of Chinese Medicine and Qi Gong energy healing
Exercise Training: Step by step instruction in Therapeutic Qi Gong
Teaching Instruction: How to be an effective Qi Gong instructor
Practicing and teaching a safe class
Course Includes
Extensive handout materials
Dr Kuhn's "Natural Healing with QiGong" Book
Instructor Training Certificate
Qi Gong Instructor Training Level 1 Course Registration

To Register Call 617.877.0272 or
via PayPal
Course Fee $575
Cancellations made beyond 5 days will qualify for a full refund less a 10% administration fee plus credit card charges if applicable. Refunds cannot be made for withdrawals initiated within 5 days of the scheduled course /workshop. However, we will provide a FULL credit towards any Chinese Medicine for Health course/workshop within one year. If you use your credit within the year for another workshop and cancel, or do not attend there is no further refund, or credit. If you do not attend, or leave once a course/workshop starts, there is no refund or credit If we need to cancel a course/workshop your deposit will be refunded in full or credited to another course/workshop. Please allow up to two weeks for the refund to be processed.