WOMEN'S HEALING SECRETS WORKSHOP

This Program Has Been Canceled for 2020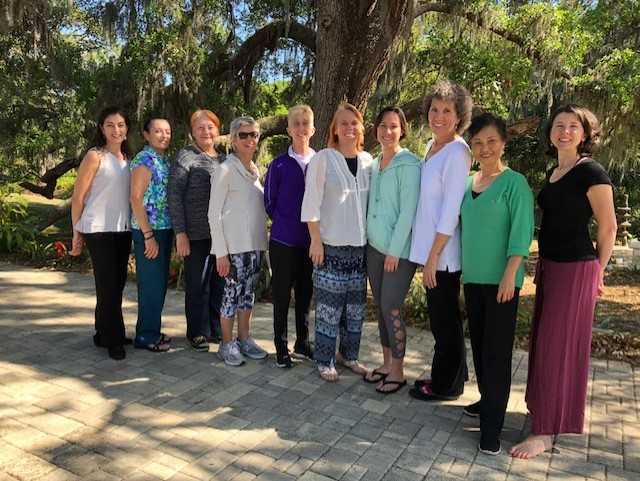 "I deeply appreciate all the time and effort you put into sharing your wisdom of happy & healthy living. Everyone woman should attend this class to receive this invaluable information and pass it along to all their friends and family."

"This crazy, fast-paced world needs more people like you telling us how to slow down and pay attention to our minds, bodies, spirit and emotions. We all need to be reminded to take good care of ourselves."

"We are all special and need more joy in our life. This class was a joyful experience and I hope that I can also help brighten other people's lives with your wisdom."
Description:
"What are the Secrets? Not money, big house, or fancy car, neither having the perfect look. Come to this special one day program, you will know the secrets and start your healing journey".
This one-day program provides an opportunity for women to learn and experience the most effective ways for healing, relaxation, rejuvenation, and empowerment. This program provides healing guidance and practices to improve your health, relationships, internal strength, and emotional balance. In addition, you will learn effective ways to reduce life stress and enhance your anti-aging practice.
The program includes lecture, discussion, hands on practice, and a Qi Gong practice developed for women. Participants will have an amazing feeling and bring home a smile, peace and self healing techniques they can use on a daily basis. The program will be conducted in a relaxed and supportive atmosphere.
Who this program is for:
Women of all ages who are seeking wisdom for health, relief of stress, a clear mind, and or to have improved relationships. The program is also recommended for holistic practitioners who may use it for themselves and to help their clients.
Workshop Registration
Workshop Fee $145
For more information
Contact Us
.
To Register Call 617.877.0272 or
via PayPal
Course/Workshop Cancellation Policy
Cancellations made beyond 5 days will qualify for a full refund less a 10% administration fee plus credit card charges if applicable. Refunds cannot be made for withdrawals initiated within 5 days of the scheduled course /workshop. However, we will provide a FULL credit towards any Chinese Medicine for Health course/workshop within one year. If you use your credit within the year for another workshop and cancel, or do not attend there is no further refund, or credit. If you do not attend, or leave once a course/workshop starts, there is no refund or credit If we need to cancel a course/workshop your deposit will be refunded in full or credited to another course/workshop. Please allow up to two weeks for the refund to be processed.