I never thought I could win anything, I won the 2019 Best Book Award for "True Wellness The Mind", at the 16th Annual Award sponsored by American Book Fest. This is the third book for which I have received an award.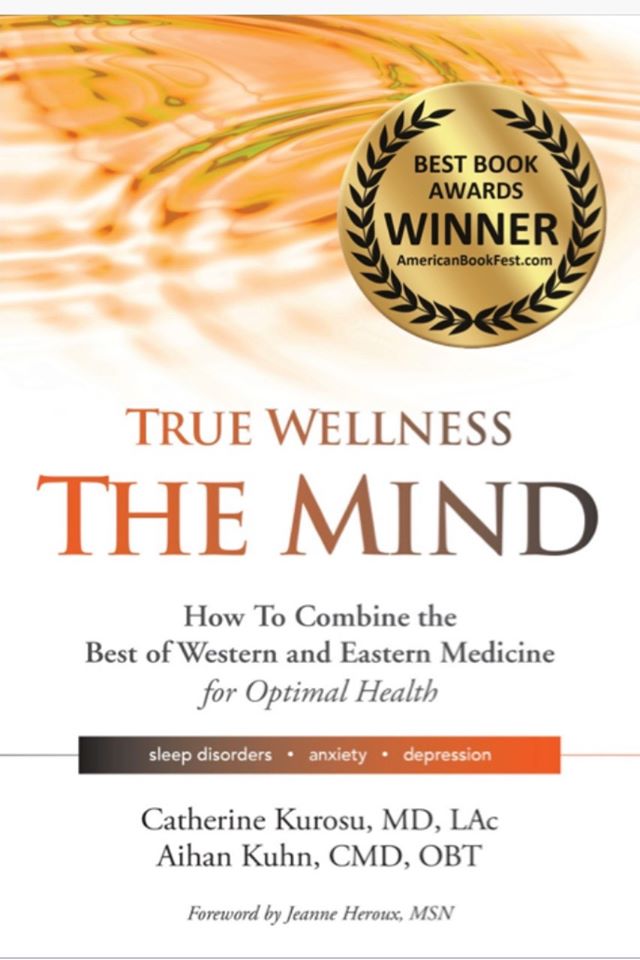 This book is part of the book series that I am co-writing with Dr. Catherine Kurosu who is an MD in Hawaii. The book is about combining the best of western and eastern medicine for optimal health. It provides an abundance of information on how to heal common ailments involving the mind, such as anxiety, depression, panic, insomnia, mood swing, high stress, etc.
From theory to practice, the patients understand and are motivated to take charge of their health. The results from this are improvements in their mind, body, and spirit.
Some people work their brains very hard and try mentally to overcome their issues, but they need to understand that not trying hard can give the mind a rest, at the same time, you are resting your brain. Combining the resting of the brain, you will practice moving your body in the nurturing way that leads to the happiness and healing.
A person was severely suffering from the side effects of the medication prescribed by his doctor. On the initial Skype consultation with me, I could see how worried he was: the illness may come back if he stops taking the medication, but he could not tolerate the side effects. That confused mindset and the fear are the obstacles to his healing. I believe there are many people experiencing the same issue and struggling on a daily basis. This is why I recommend my book "The Mind."
The Mind is a crucial part of healing, but many people don't realize this. At our annual "True Wellness Conference," I will talk about how the healing works, what steps you can take to achieve a healing goal, and the connection between the Mind and Qi. The conference is on March 7th, in the beautiful city of Sarasota, Florida. You can find information and registration on the web: www.taichihealing.org I will answer any health/healing related questions. You will also learn about nutrition, food healing, and anti-brain aging practices.
I have already received many compliments about my upcoming book (just published on Amazon, Kindle version) of my memoir: A Healing Mind Moving through Life. Because of the many compliments, I decided to publish this memoir on Amazon (Kindle Version for now, the paperback book is coming soon).
The amazing part is that these readers were my childhood friends, school friends, co-workers and my family. They thought they knew me very well, but they soon realized that they did not. My story inspired them. I hope this book will also inspire others who are in need of a life-changing direction, some healing wisdom, empowerment, and ways to success. I welcome suggestions/feedback from my readers.
I never expected to win, because English is my second language. But the awards I received have encouraged me to continue to write, continue to teach, and continue to help others to heal. My primary focus is about helping people to restore their health, happiness, inner peace, and to prevent disease. Thank you, my readers, you made me become a writer and an award-winning author!