Offering the Convenience of Learning and Healing on Your Own.
PERSONAL PRACTICE VIDEOS

Downloadable and Streaming Videos. Watch on iOS, Android, Apple TV, Roku, and Chromecast.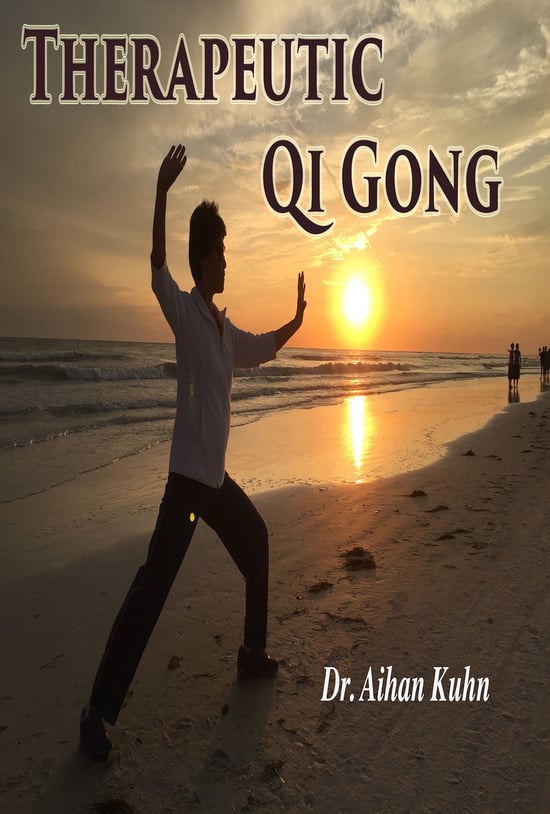 Therapeutic Qi Gong
Qi Gong provides many health benefits such as improving immune function, promoting energy and blood circulation, strengthening the heart, reducing blood pressure, relieving stress, and preventing disease.
Purchase for $19.95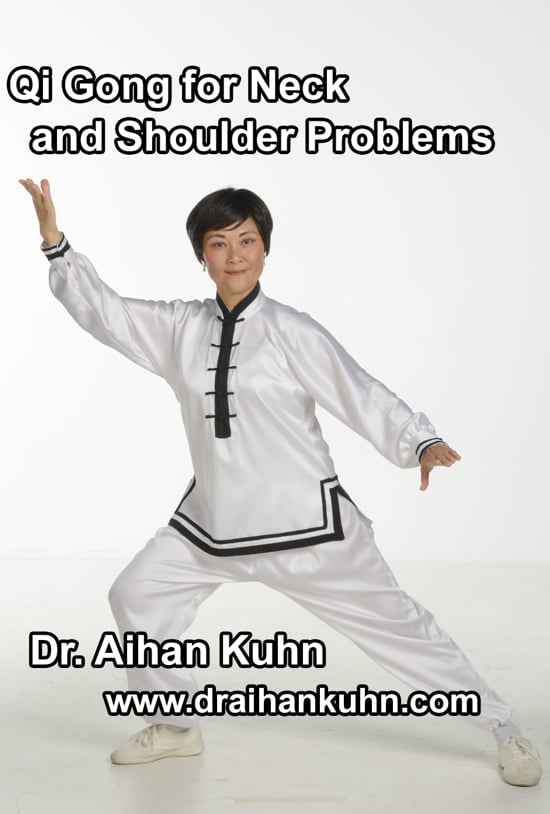 Qi Gong for Neck and Shoulder Problem
The neck and shoulders contain muscles, bones, nerves, arteries, and veins, as well as many ligaments and other supporting structures. This exercise sequence is designed to help people with neck problems and neck related problems.
Purchase for $27.95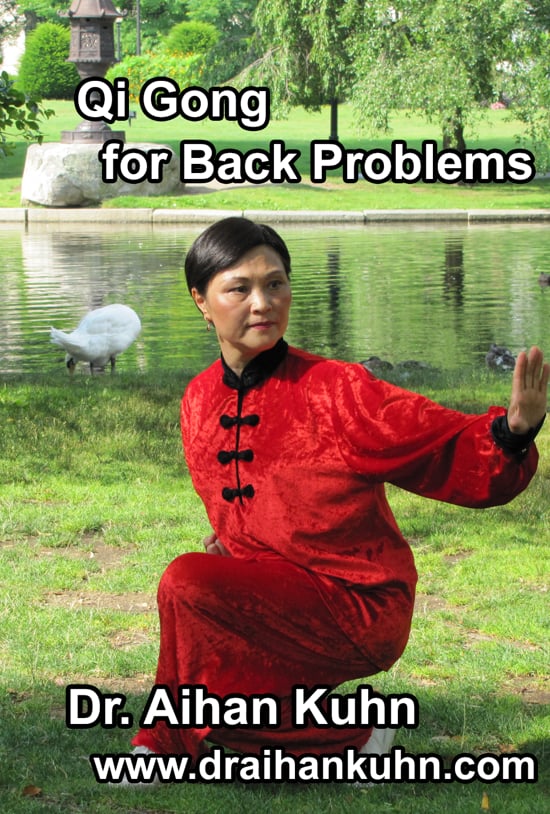 Qi Gong for Back Problems
In our fast-paced world, because of the frequent use of technology and less time exercising, there are more and more people having back related issues. This exercise sequence is designed to help people with back problems. Practice daily can help you to maximize your healing results.
Purchase for $29.95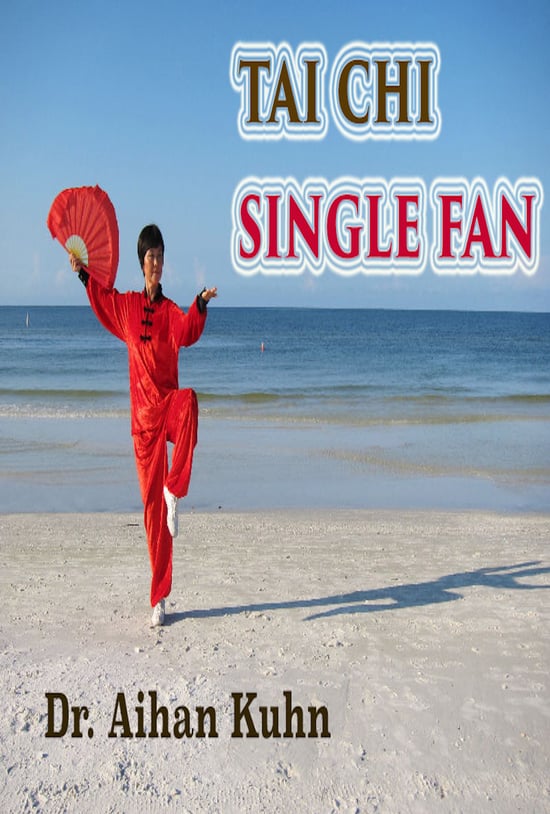 Tai Chi Fan (Single)
Tai Chi Fan incorporates multiple styles of Tai Chi, Qi Gong, Martial Arts, and Dancing. Previous Tai Chi knowledge is a plus, but not a prerequisite.
Purchase for $24.95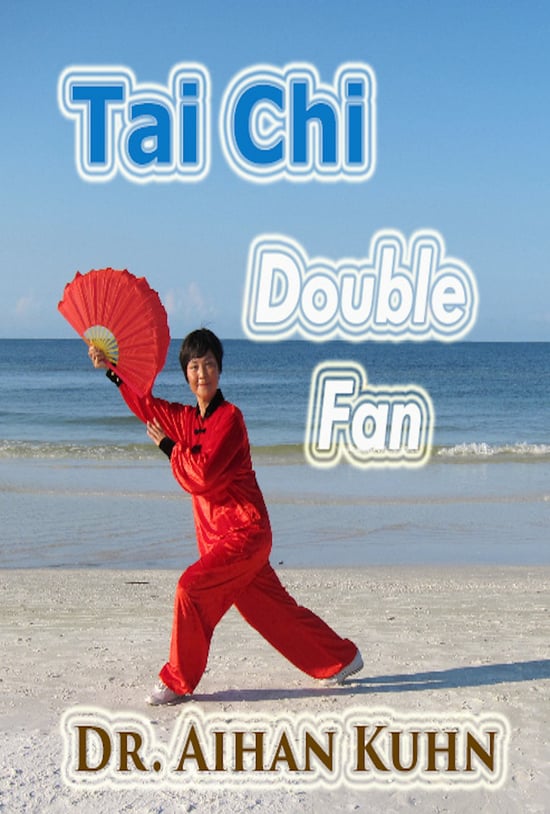 Tai Chi Fan (Double)
The Tai Chi Double Fan routine is the next step after your single fan form practice. By working with both fans at the same time, you will be enhancing your Tai Chi ability and overall coordination significantly.
Other benefits include: improved posture, increased energy levels, greater flexibility, better balance and sharper mental focus.
Purchase for $24.95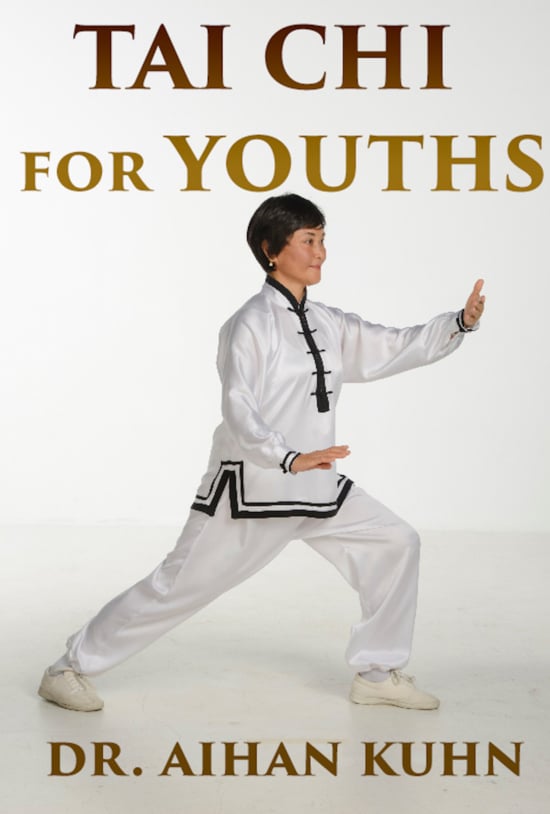 Tai Chi For Youths
This special form of Tai Chi is designed for younger people (under 55) who are interested in a well balanced exercise program that will strengthen the body, nourish the mind, and lift the spirit.
This program incorporates basic Chinese martial arts, Tai Chi, and Qi Gong to help improve their physical stamina, mental concentration and immune function.
Purchase for $19.95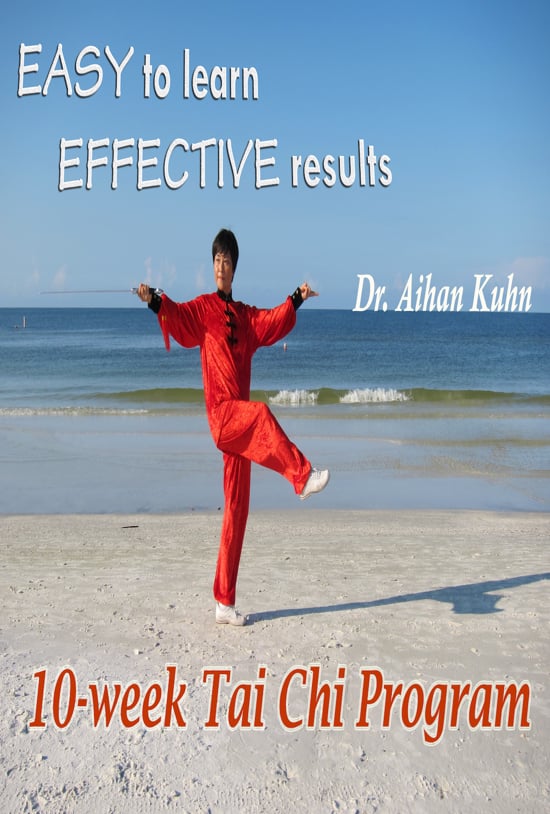 Tai Chi for Beginners in 10 Weeks
This 10 Week program is designed as an effective and easy way for anyone to learn Tai Chi. The video series is structured to be flexible, so you can learn week by week or month by month.
Each week, the form builds on what you learned in the previous week. You can choose to do it once a week for 10 weeks, or you can finish it in a year.
Purchase for $99.95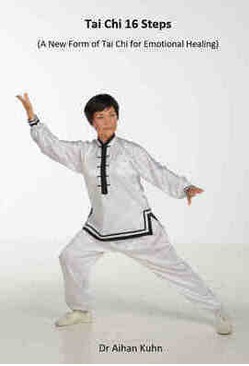 Tai Chi 16 Steps
A unique form of Tai Chi is designed for healing, emotional balance, self-nourishment, and prevention. It combines different styles Tai Chi, such as Chen style, Yang style, as well as Qi Gong, martial art and meditation.
Regular practicing of this Tai Chi form helps to balance the body's energy and emotion, especially helps to relieve symptoms of depression, anxiety, panic, and menopause.
Purchase for $25

SELF HEALING PROGRAMSS

Downloadable To Any Device
Cancer Healing The Natural Way
In Cancer Healing, we want to use the words "Healing Cancer", and not "Fighting Cancer". The word "Fighting" is stressful and is an obstacle to healing.
This special program provides people with two things. First, the theory they need to understand why they have cancer and how to use natural methodologies to heal the cancer.
Secondly, the practice will help them progress on their healing journey. From internal and external, emotional and physical, in daily life and career, this program provides strategies that will change their health and life.
This is why we refer to it as "true healing". Because, when you feel so well, you begin to heal. The program includes a booklet (the theory part) and videos (the practice part). The theory component is explained in a booklet (PDF file) you can download. The videos which are downloadable features exercises for home practice.
There are three videos in this program: (All are suitable for beginners)
1. Warm Up Exercises
2. Qi Gong for Cancer Healing
3. Tai Chi 16 Steps for Healing
Program Fee $75

PTSD & Emotional Imbalance Healing Program
Post-traumatic stress disorder (PTSD) is an anxiety disorder that people can develop after seeing or living through an event that caused or threatened serious harm or death.
Whether you have PTSD, an emotional imbalance, experience mood swings, or a high level of stress that is negatively affecting your life, you will greatly benefit from this program.
This program provides you with healing strategies, and practical exercises that will not only make you feel better, but also helps you to see things from an objective and empowered mindset.
A key goal of this program is to help individuals find inner peace. Once this is accomplished, then true healing is possible.
When we're feeling anxious, one of the best ways to counter this is through moving the body. Dr. Kuhn will show you easy to perform movements that calm the body and mind.
The program is also recommended for psychotherapists, psychologists, health care practitioners, or holistic practitioners, since they can utilize the program to help others.
You will need to have PowerPoint to view the program. Program Fee $54.

SELF HEALING PROGRAMS

True Wellness Package
Signed copy of book "True Wellness", award winning book (Two Times Award Winner)
DVD: Therapeutic Qi Gong
Special Bonus: Video Download: Qi Gong for Daily Wellness
$51 plus $11 (Shipping and Handling).
Self Study Tai Chi
Dr. Kuhn's Book: Tai Chi in 10 Weeks
Dr. Kuhn's DVDs: Tai Chi 24 Steps Yang Style, Tai Chi Basics
$39.95 plus $10 (Shipping and Handling)
Self Study Qi Gong for Healing & Prevention
Dr. Kuhn's Book: Natural Healing with Qi Gong
Dr. Kuhn's DVD: Therapeutic Qi Gong
$39.95 plus $10 (Shipping and Handling)
Brain Fitness Program
Dr. Kuhn's Book:Brain Fitness


Dr. Kuhn's DVDs: For Energy Boost and Brain Fitness, Qi Gong for Regulating Nervous System
$57.95 plus $12 (Shipping and Handling)
Cancer Healing & Prevention
Dr. Kuhn's Book: True Wellness

Dr. Kuhn's DVD: Qi Gong for Cancer Healing
$39.95 plus $10 (Shipping and Handling)
Chinese Medicine and Self Healing
Dr. Kuhn's Book: Simple Chinese Medicine

Dr. Kuhn's DVD: Eight Brocade Qi Gong
$39.95 plus $12 (Shipping and Handling)
Qi Gong for Healthy Weight and Digestive Health
Dr. Kuhn Book: Weight Loss the Natural Way

Dr. Kuhn's DVDs: Therapeutic Qi Gong, Daily Exercise for Energy and Brain
$57.95 plus $12 (Shipping and Handling)
Tai Chi for Emotion Balance
Dr. Kuhn Book: Tai Chi for Depression

Dr. Kuhn's DVD: Tai Chi 16 Steps
$39.95 plus $12 (Shipping and Handling)
Tai Chi for Seniors
Dr. Kuhn Book: True Brain Fitness

Dr. Kuhn's DVDs: Tai Chi Basics, Tai Chi for Seniors
$64.95 plus $11 (Shipping and Handling)