Dr. Aihan Kuhn is internationally recognized as an expert in teaching Tai Chi, Qigong and Tui Na education and instructor certification. Her courses are held in beautiful Sarasota, Florida.
Many students also take these courses to advance their personal practice and self healing. If you are not able to attend in person the Tai Chi or Qi Gong training, Dr. Kuhn has developed a Tai Chi Home Study Course and a Qi Gong Home Study Course.
Everyone of us is born with self healing ability. When a person is injured with an open wound or you catch a cold, it is healed in several days or weeks, even without any intervention.
Dr. Kuhn's programs will strengthen your self-healing ability by improving your Qi and blood circulation, balancing organ energy and unblocking meridian passages.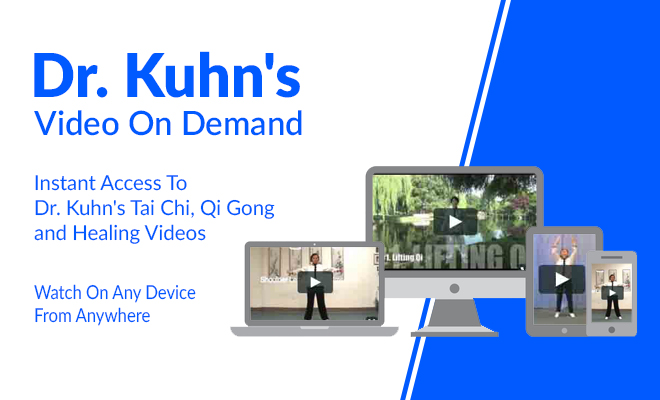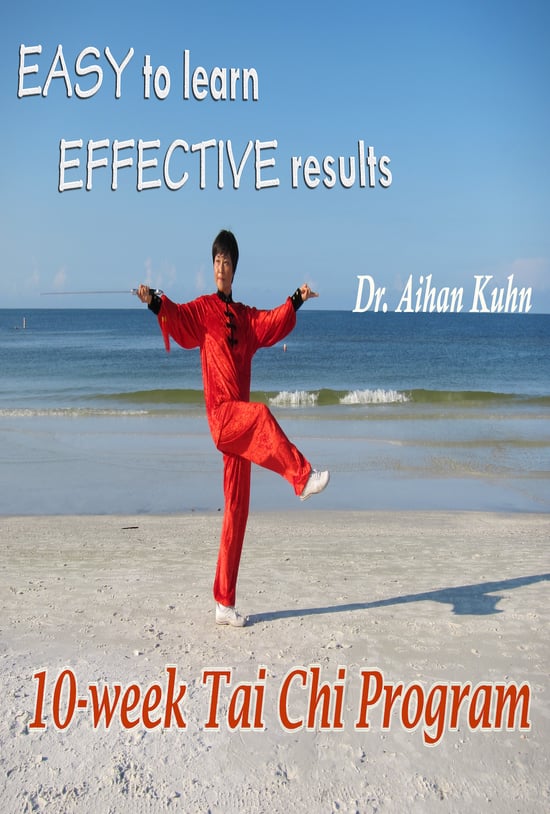 Thai Chi for Beginners: Easy-To-Learn 10 Week Tai Chi Form
This centuries-old Chinese mind-body exercise, now gaining popularity in the United States for its numerous and significant mind body benefits.
This 10 Week program developed by Dr. Aihan Kuhn is a practical way for anyone to learn Tai Chi in the comfort of their home. The video series is structured to be flexible, so you can learn on your own time.
Learn More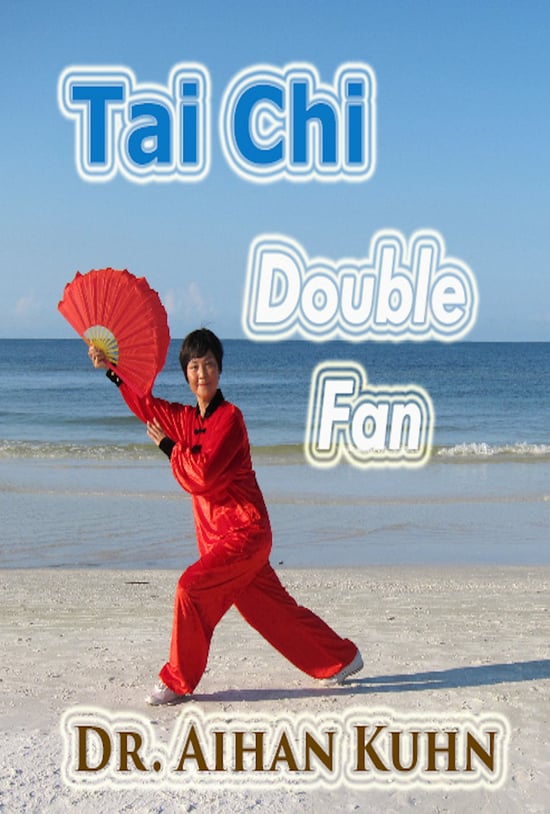 The Tai Chi Double Fan routine is the next step after your single fan form practice. By working with both fans at the same time, you will be enhancing your Tai Chi ability and overall coordination significantly.
Other benefits include: improved posture, increased energy levels, greater flexibility, better balance and sharper mental focus.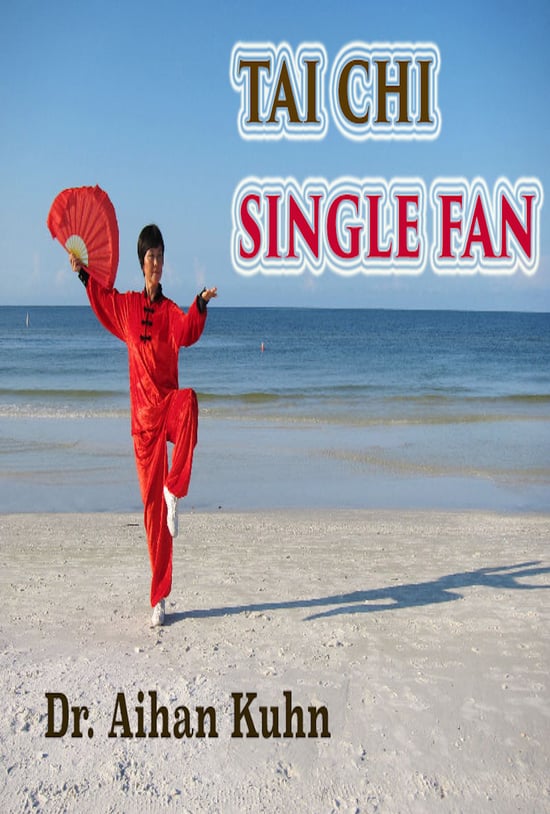 Tai Chi Fan incorporates multiple styles of Tai Chi, Qi Gong, Martial Arts, and Dancing. Previous Tai Chi knowledge is a plus, but not a prerequisite.
Learn More
The neck and shoulders contain muscles, bones, nerves, arteries, and veins, as well as many ligaments and other supporting structures.
Many conditions can cause pain in the neck and shoulder area. This exercise sequence is designed to help people with neck problems and neck related problems.
Learn More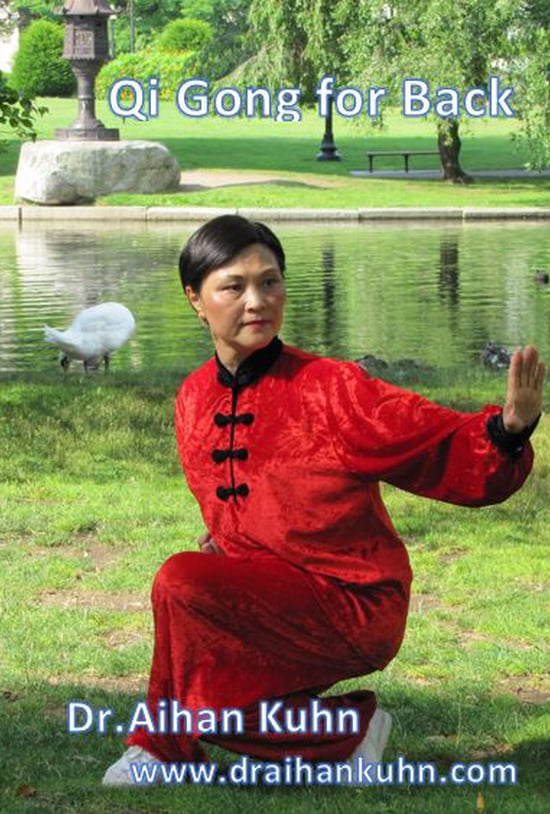 Back pain is one of the most common reasons people go to the doctor or miss work. It is also a leading cause of disability.
This exercise sequence is designed to help people with back problems.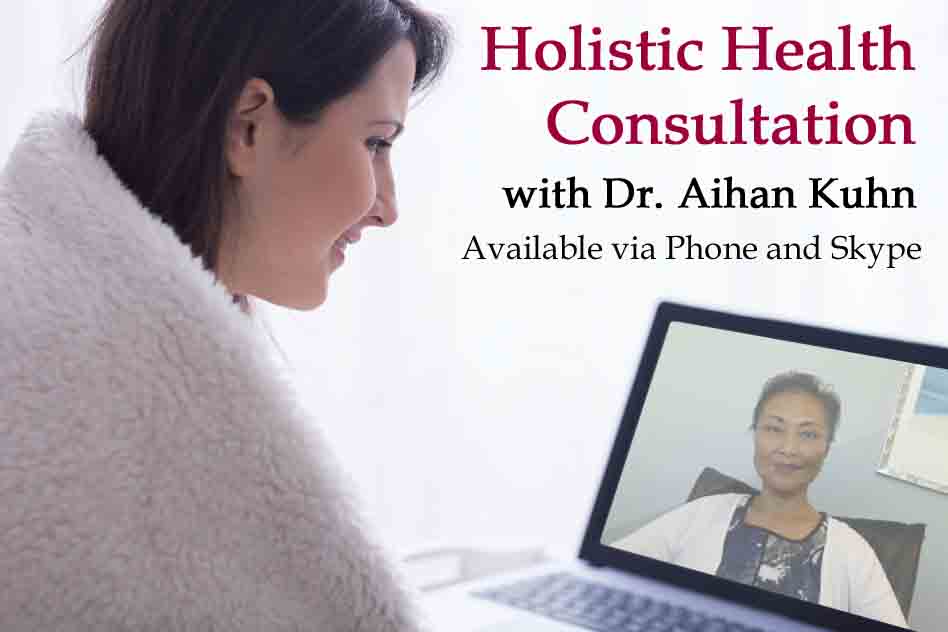 Upcoming Events
Women's Healing Secrets
Sarasota, Florida, 3/25, 2017
Learn More
Tai Chi Instructor Training Level 1
Course 2
Sarasota, Florida, 3/31 – 3/2, 2017
Learn More
Tui Na for Treating Diseases
Sarasota, Florida, 4/20 – 4/22, 2017
Learn More
Tui Na Wellness Level 1 Certification
Sarasota, Florida, 5/17 – 5/21, 2017
Learn More
Tai Chi Instructor Training Level 1
Course 2
Framingham, MA, 7/31 – 8/2 2017
Learn More
Qi Gong Instructor Training Level 2 Certification
Springfield, MA, 8/3 – 8/5, 2017
Learn More
Tai Chi Teacher Training Level 2 Certification
Framingham, MA, 8/7 – 8/9, 2017
Learn More
Tui Na Wellness Level 1 Certification
Sarasota, Florida, 12/1 – 12/5, 2017
Learn More
Tui Na for Back and Neck Therapy – Level 2 Certification
Sarasota, Florida, 12/6 & 12/7, 2017
Learn More
"I have been fortunate to attend both Dr. Kuhn's Level I and Level II Qi Gong Instructor Training Courses. She has been able to expand my knowledge of Chi (Qi), the development of Chi (Qi) and how it is used in Chinese Medicine."

"Her certifications have assisted me with the opportunity to meet with health care providers in the community and begin classes in various health organizations. Currently,"

"I have taught individuals from 12 to 101 years old. A close friend of mine, who is also one of my students and a physician, has given numerous copies of Dr. Kuhn's book-"Natural Healing with Qi Gong" to various family members and patients. I am reading her latest book, Weight Loss the Natural Way"